Activity & Attractions
Delaware Water Gap National Recreation Area
This 70,000-acre park is named for the point at which the Delaware River cuts through Kittatinny Mountain.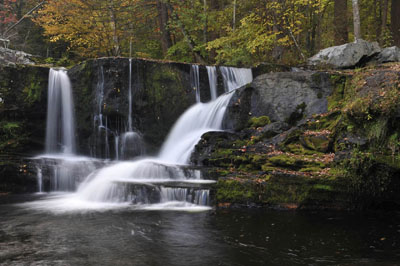 Glen Brook Golf Club
Established in 1924 Glen Brook Golf Club has stood the test of time. Glen Brook is a scenic course that rolls through the meadows of the Pocono Mountains with some amazing views of the local topography. Privately owned for the first 80 years, Glen Brook operated as a semi -private club supporting a great membership opportunity and still has the ability to accommodate public golf.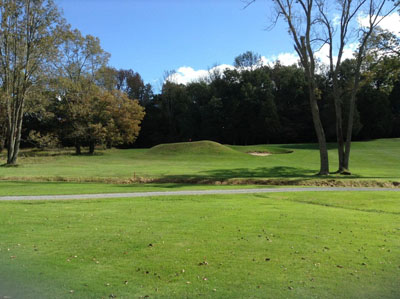 Kalahari Waterpark
This is a water park that has a bit of everything! It's perfect for families because it has tot areas to huge slides that all members can enjoy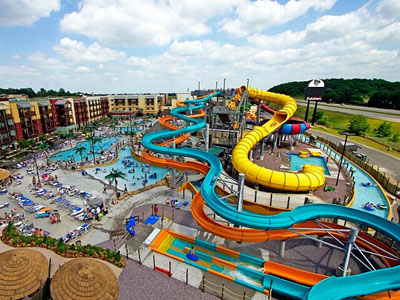 The Crossings Premium Outlets
The Crossings Premium Outlets features an impressive collection of the finest brands for you, your family and your home. Include a shopping stop during your next trip to the Pocono Mountains.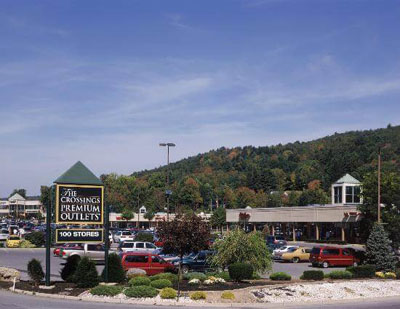 Edge of the Woods Outfitters
Edge of the Woods Outfitters offers self guided Delaware River Trips and Bike Rentals in the Delaware Water Gap National Recreation Area. We also operate a retail store that serves as a popular resupply for Appalachian Trail Hikers, and visitors interested in outdoor adventure. EOW is proud to offer free trip planning and National Park information. Each day during the summer season, EOW offers family outdoor adventures that are perfect for first timers. We also handle groups that want an extreme, multi day biking and boating adventures. For groups we offer guided trips, and pickup and drop off service, biking and hiking tours, canoe, kayak and raft trips. Call today to book your trip!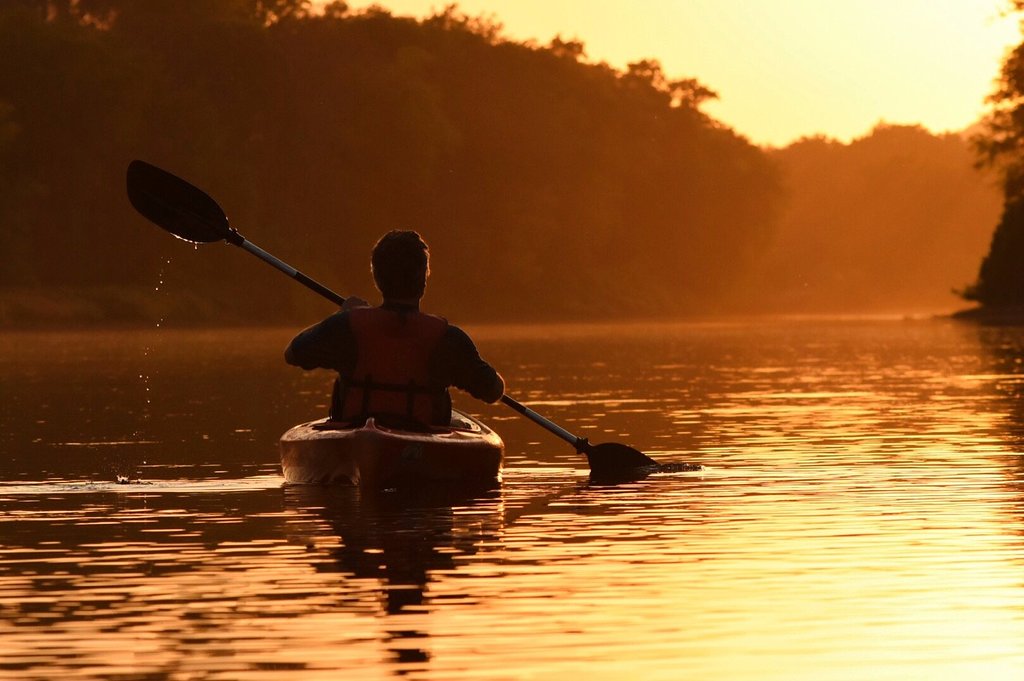 Antoine Dutot Museum and Gallery
Explore Delaware Water Gap's fascinating history as one of the top US tourist destinations a century ago, as well as an art gallery showcasing some of the best art in the Poconos! The Dutot Museum & Gallery is housed in a charming brick schoolhouse (circa 1850). On the second floor is a museum which displays and interprets artifacts pertaining to the history of the town. A video presentation is shown to visitors. Among the many displays are native American artifacts, Kentucky rifles, a drum from the war of 1812, land deeds and documents dating back to 1707, and resort memorabilia with pictures of famous visitors such as Fred Astaire and President Theodore Roosevelt. Also on the second floor is a recreated old time school room, with walls lined with class pictures from its 99 years as a school. You can still ring the original school bell in the belfry. The first floor features an art gallery with rotating exhibits of high caliber regional art. A second building contains a restored 1926 American LaFrance fire truck and other antiques.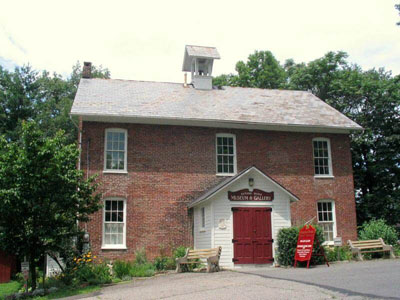 Shawnee Playhouse
Offering theatre year round with something for everyone including musicals, dramas, comedies, childrens theatre and special events. Handicapped accessible including restroom on the main floor.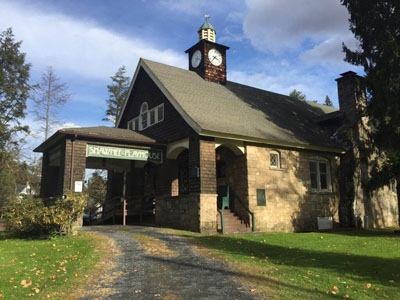 Frazetta Art Museum
A very fine small museum that is not well known. The art here is a nice collection. For this community. You can spend a few hours here stroll by a viewing of works for a quiet lovely escape.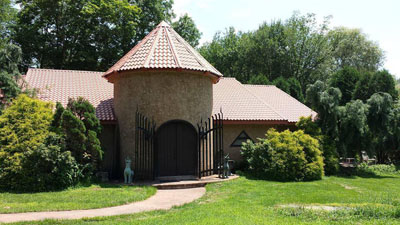 Sherman Theater
A nice quaint theater with an awesome sound. We Had a couple of hamburgers. they were surprisingly very and fresh. The drink prices were average and the selections were better than we were used to.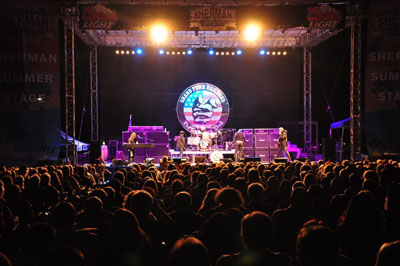 Monroe County Historical Association
The historic 1795 Stroud Mansion museum offers four floors of exhibit space highlighting the history of Monroe County, PA. Exhibits include artifacts that span local history from the time of the Native Americans to present-day. The building also houses a library with extensive and unique genealogical and local history materials.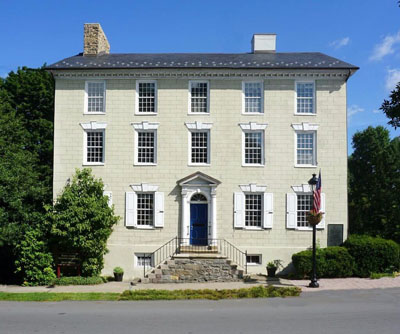 Pocono ATV Tours
Explore the beautiful woodlands of Pennsylvania on a full size, 4 wheel drive "mud-eating" ATV (All Terrain Vehicle) that you command! Don't worry, our tour guides will make certain you don't get lost! So, come ride with us... it's always a great time! Open all year long! Tours are approximately 50 minutes and include a helmet. Tours book fast, so call or visit our website for reservations!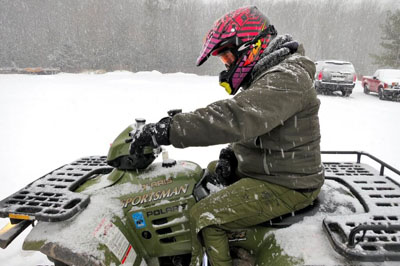 Shawnee Mountain Ski Area
Shawnee Mountain is your ticket to winter fun! The destination features 125 skiable acres, 23 trails, the Tomahawk Express high-speed quad lift, two terrain parks and a snow tubing park, 100% snowmaking, and daily grooming. A family-friendly resort, Shawnee Mountain offers excellent children's programs, unrivaled beginners' packages and some great terrain for the advanced skier and rider. Services and hospitality are a top priority, making Shawnee Mountain a favorite family and beginner-friendly ski resort. Visit the website for full details, snow report, discounts and more.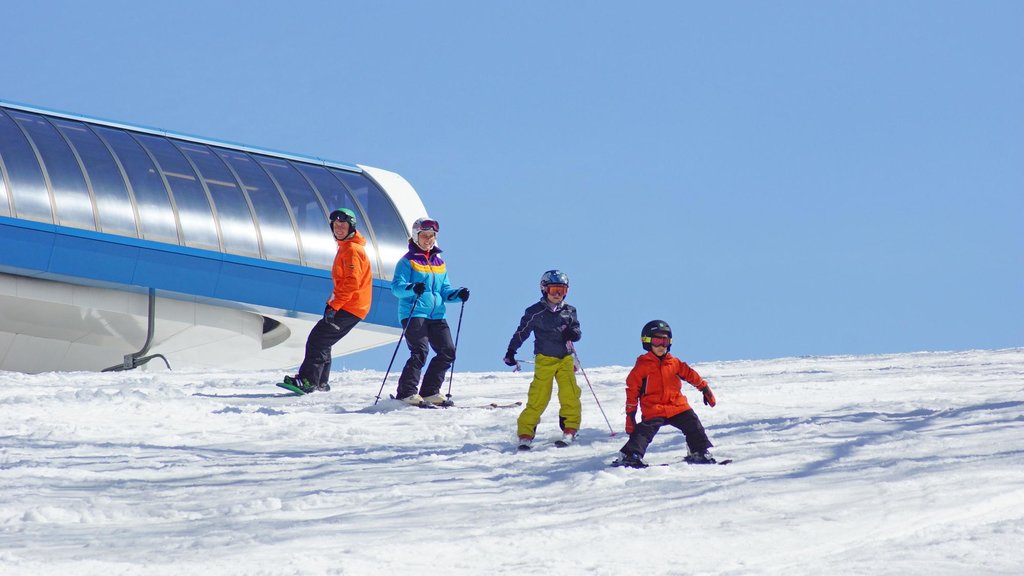 Mazezilla
Mazezilla is a 11 acre corn maze with a new and unique design each year. We are proud to be able to offer this outstanding addition to our Pennsylvania farms complex. Since 1998, Mazezilla and Klingel Farm have welcomed thousands of visitors for wonderful, educational, and family-oriented adventure. The incredible Mazezilla maze is open in September and October of each year, dates and hours to be posted when available. Our one-of-a-kind Mazeville Pennsylvania farms complex is located in the shadow of the Pocono Mountains, on Old Route 115, one mile from Saylorsburg Flea Market between Saylorsburg, PA and Wind Gap, PA.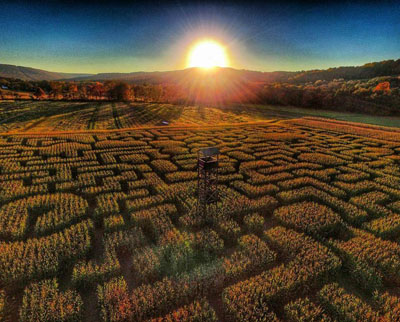 Adventure Sports
398 Seven Bridge Rd, East Stroudsburg, PA 18301-7935. Save. Share ... We love doing the mighty Delaware River trips with Adventure Sports.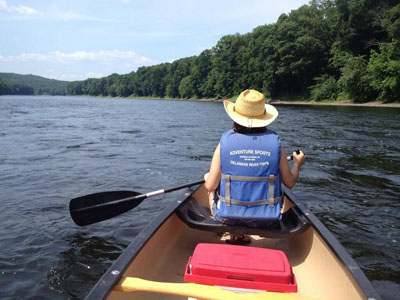 Camelback Mountain Resort
Camelback Mountain Resort is one of the only ski resorts in PA to offer year-round family fun! Our ski resort is a place where kids can be kids... and adults can be too. It offers you a year-round supply of unadulterated fun. Camelback ski resort challenges if allowed to but never intimidates. It's a place that is both lively and quiet no matter what hour of the day. It's one of the only ski resorts in PA that has something for everyone to enjoy no matter what race, color or creed and doesn't care what equipment you use to traverse its slopes or what clothes you wear to keep you comfortable. Camelback speaks many languages, but no matter what language is yours, "Winter Fun" is always translated here. Come out and discover Camelback and experience winter fun like never before at the most diverse and exciting ski resort in PA.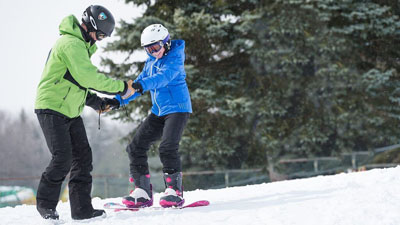 Skirmish
I took my 15 yr old son and his friends to Skirmish yesterday. We've been here several times. The kids couldn't stop taking about how great their ref , Chris White , was. They asked me to write a review for him. That says a lot about a bunch of teenagers. They said he was fair, chose good teams, applied the tape on their arms well (apparently that was a point of important contention), he also ran the rounds well, and gave good advice. So thank you Mr White.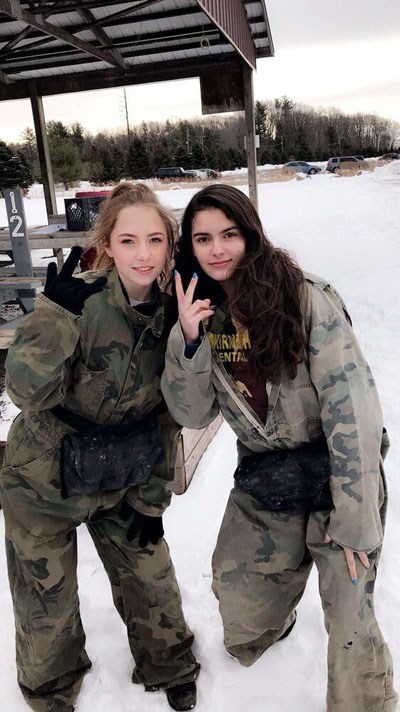 Tobyhanna State Park
Always a great day trip to the park. Easy to get to, ample parking. There is a separate office/cabin about a 3 min drive from the boat launch area for you to get a license for your boats, kayaks, etc.